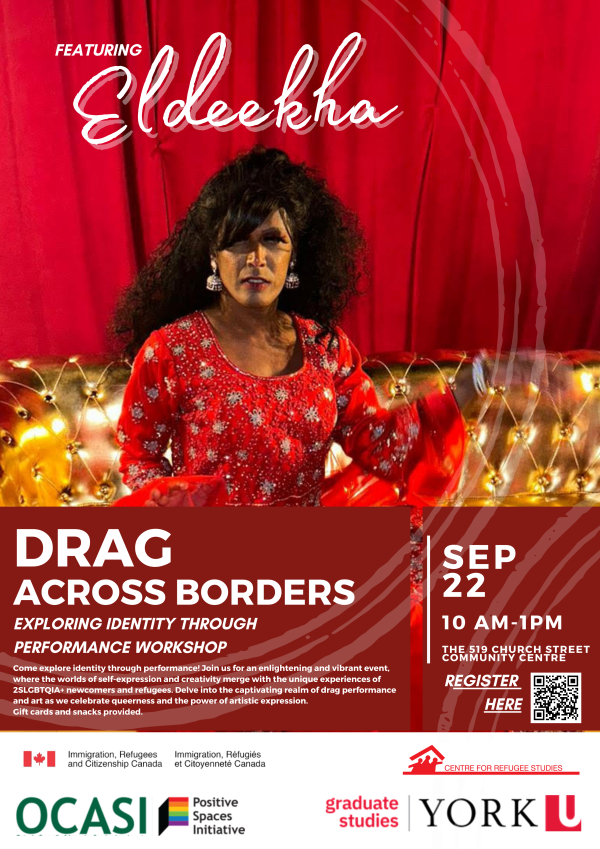 OCASI-PSI is honoured to collaborate on this community outreach workshop that invites 2SLGBTQIA+ newcomers, refugees, and allies to explore questions of identity and belonging through the medium of drag performance.
Mobilizing findings from York PhD candidate Paulie McDermid's study of the experiences of refugee/migrant drag artists, the workshop features artists from the study performing and speaking about who they are through their drag creations. Participants in the workshop will be invited to reflect on and share with others the importance of their own intersectional newcomer/refugee experiences to their self-making. 
Lunch, Presto tickets, and gift cards provided for all participants. Please note that participation is limited. Successful applicants will be notified by email by September 14, 2023.
Date: Friday, September 22, 2023
Time: 10:00 AM - 1:00 PM 
Register at: https://forms.gle/5jafx1twAaw6Hiua7