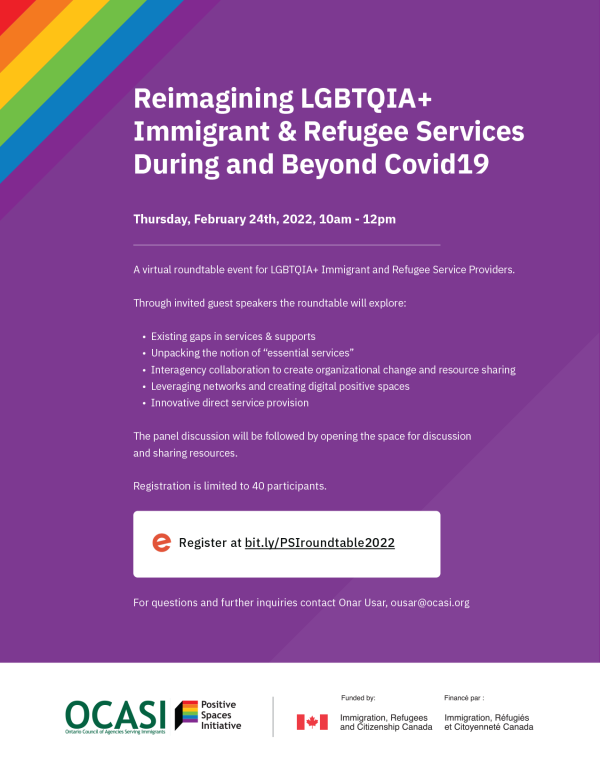 We are very excited to announce our upcoming virtual roundtable for LGBTQIA+ refugee, immigrant, and newcomer settlement service providers on Thursday, February 24th, 10am - 12pm
This virtual roundtable will provide an opportunity to explore and reimagine how we deliver services for LGBTQIA+ immigrants and refugees living in Ontario in the context of COVID-19. It will include a panel discussion by invited speakers, who will discuss:
Existing gaps in services & supports
Unpacking the notion of "essential services"
Interagency collaboration to create organizational change
Leveraging networks and creating digital positive spaces
Innovative direct service provision
The panel will be followed by opening the space for discussion and sharing resources to reimagine service provision beyond traditional organizational models.
Please note that the participation will be limited to 40 guests. 
For questions and further inquiries, contact Onar Usar, ousar@ocasi.org