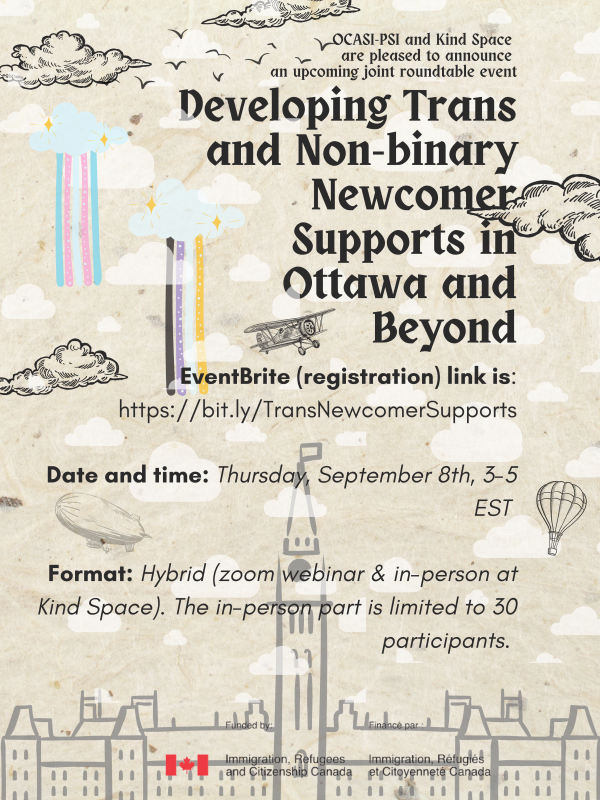 OCASI-PSI and Kind Space are pleased to invite you for our upcoming joint roundtable: Developing Trans and Non-binary Newcomer Supports in Ottawa and Beyond
on Thursday, September 8th, 3-5pm.
Register at: https://bit.ly/TransNewcomerSupports
Hurry up to register! The in-person part is limited to 30 participants.
The focus will be on the specific needs of the Trans and nonbinary newcomers, and creating supports that can meaningfully address these needs. It will be based on the community consultation and needs assessment conducted by the Kind Space in the summer and Fall of 2021 within unceded Algonquin territory (Ottawa and the surrounding
region).
Event Details
Date
Mode Online
Location Online or In-person at Kind Space, 400 Cooper Street, suite 9001, Ottawa, ON, K2P 2N1
Event Link
Register for the roundtable