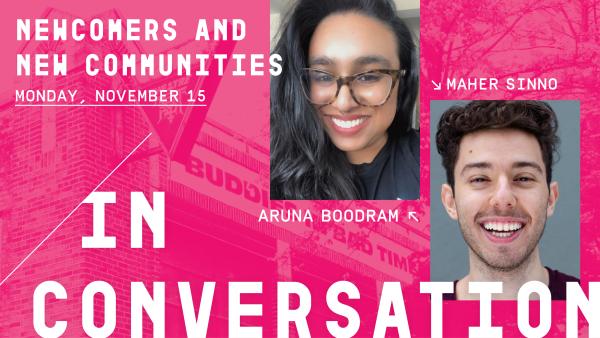 In Conversation: Newcomers & New Communities
November 15, 6-8PM on Zoom
This session shifts focus to finding new communities and new support, especially through a queer newcomer perspective.
How do we build and access specific supports?
How does the expression of our queerness change? And how do communities come together?
Join leZlie and Ty, and special guests Aruna Boodram and Maher Sinno.
In Conversation is open to queer youth, elders, and folks of any age interested in conversation across queer generations. No artistic experience is necessary.
Click the link for the login info: https://buddiesinbadtimes.com/comm.../youth-elders-projects/
Event Details
Date
Mode Online