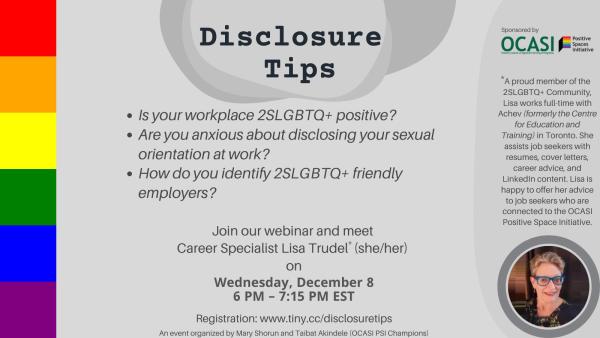 Are you a LGBTQIA+ refugee, immigrant, or newcomer, looking for info on how to navigate workplace disclosure?
Join us on December 8th, Wednesday, 6-7:15pm EST on zoom to listen Career Specialist Lisa Trudel (she/her) to learn about Disclosure Tips and how to identify LGBQTIA+ friendly employers.
Register at: www.tiny.cc/disclosuretips
Register early. Limited space!
This session is proudly organized by PSI Regional Champions and is open for LGBTQIA+ refugees, immigrants, and newcomers.
Event Details
Date
Mode Online